It's so hard to decide between all of the incredible locations, but here are a few of our favorite spots:
Valley of Fire State Park is the oldest state park in Nevada. It's a bit of a hike, but it is definitely worth the extra effort to see it yourself.
2.

Antelope Canyon, Arizona
 Antelope Canyon is a slot canyon located on the Navajo reservation. In Navajo, the word for Antelope translates to "the place where water runs through rocks."
3.

Carlsbad Caverns, New Mexico.
Carlsbad Caverns is an extremely beautiful cave that looks like the base camp for a powerful wizard. You should definitely take a tour of it to really experience it yourself.
No southwest travel roundup would be complete without mentioning the Grand Canyon. It's one of the seven natural wonders of the world.  Grab a canoe and sail down the river to really experience the full breadth of it.
Shiprock is a natural rock formation located on a Navajo reservation. It towers over the land surrounding it and is a great stop, if you're trying to get some in on your trip.
6.

Taos Pueblo, New Mexico
Taos Pueblo is an ancient Native American pueblo. It is at least 1000 years old and is considered to be one of the oldest inhabited communities in the world.
7.

Monument Valley, Arizona
Monument Valley is one of the most iconic images of the entire Southwest. You can see it firsthand at the four corners, where you can take the perfect landscape photo.
8.

Big Bend National Park, Texas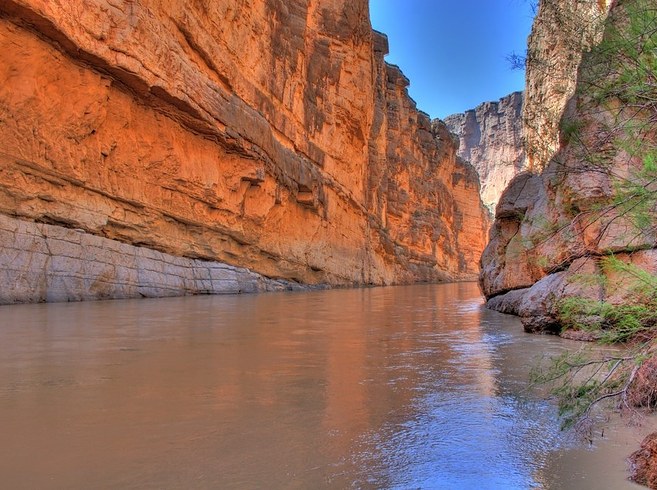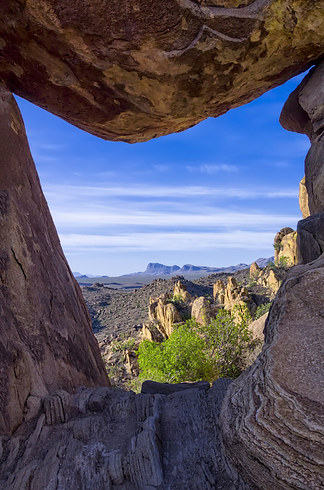 Big Bend National Park is the largest protected area of the Chihuahuan Desert in the United States. Hundreds of species of birds live here and it's a great spot to go for bird-watching.
9.

San Jose Mission, Texas
The San Jose Mission was founded in 1797. Grab a personal tour and soak up all of the history.
10.

Cadillac Ranch, Texas
Cadillac Ranch is a massive car sculpture and public art installation in Amarillo, Texas. Pick up some of the spray cans and leave your tag on one of the cars.
Prada Marfa is a sculpture by artists Elmgreen and Dragset constructed in Marfa, Texas. The designers consider it a "pop architectural land art project" as well as a commentary on consumerism.
12.

Garden of the Gods, Colorado
 Garden of the Gods was named a National Natural Landmark in 1971. Take a horseback ride with one of the many guides to get a special inside look inside at the Garden of Gods.
13.

Arches National Park, Utah
Arches National Park is world-famous for the Delicate Arch. It's a perfect spot for camping and exploring the beautiful nature of the American Southwest.
The Wave is located on the Colorado plateau and is host to deformed land that twists and is shaped like a walking maze. Wander among the ruins for a fun adventure.
15.

San Xavier Del Bac, Arizona
San Xavier Del Bac is a Spanish Catholic mission located on the Tohono O'odham San Xavier Indian Reservation. You can also enjoy Indian Fry Bread or Indian tacos right outside the mission.
16.

Antelope Island, Utah
Antelope Island is the largest of 10 islands located inside of the Great Salt Lake. Grab a swim in the salty waters or bike your way along the winding trails.
17.

Alamosa National Park, Colorado
Arcosanti is a town developed by the architect Paolo Soleri. You can take a tour of Arcosanti and learn all about the utopian world Soleri created. After the tour, be sure to stop and chill in one of the many hammocks available for lounging.
20.

Cochiti Pueblo, New Mexico
Cochiti is a historic pueblo on the National Register of Historic Places. You won't believe these cone-shaped mountains are real until you see them for yourself.
21.

Chaco Culture National Historical Park, New Mexico